2013: Year in Review
By Steve Danylyshyn | 8/19/13 10:24 PM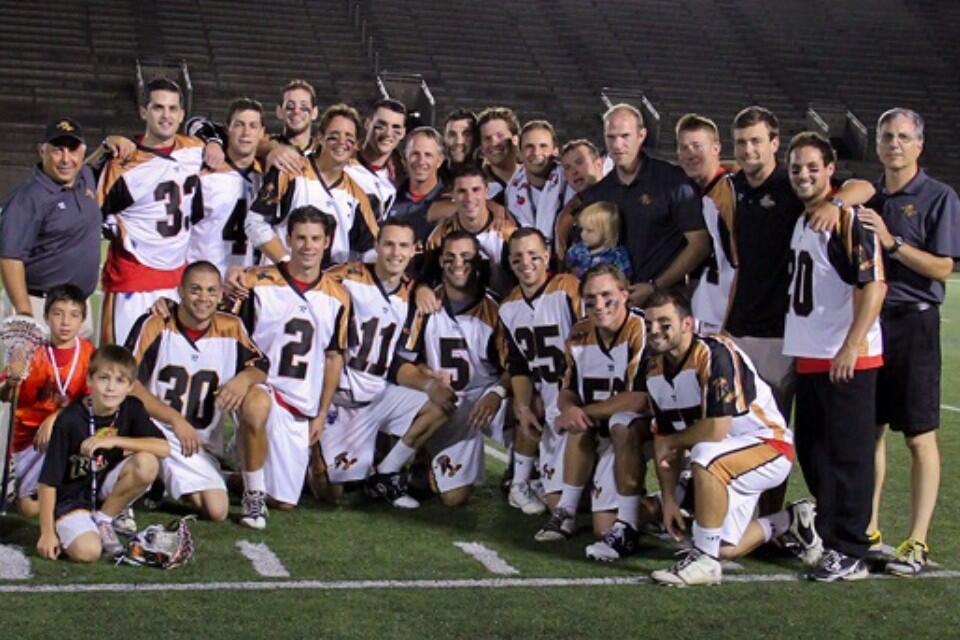 With Championship Weekend this Saturday and Sunday, and with the 2013 season in the books for Rochester, it's time we take a look back at this year's Rattlers season.
2013 didn't end the way Rochester had hoped, finishing the year with a 6-8 overall record. "I think we underachieved," said Head Coach Tim Soudan. The Rattlers' finished in the same spot as 2012 at fifth place in the MLL, and failed to make the playoffs for the second year in a row.
"We were inconsistent offensively," said Soudan. Rochester did struggle with offensive production at times, with no Rattlers finishing in the top ten in the league for scoring, and failing to reach double-digit goal totals in six games this season. Rochester's goals for total was also the third lowest in the MLL this year.
But despite these frustrations, Coach Soudan still believes there are still a lot of positives to take from this summer. "As the year went on I think we had one of the best defenses in the league." Rochester's defense definitely strengthened towards the end of the year, with only three teams allowing fewer goals, and with Rattlers goalie John Galloway finishing in the top five for all three major goalie categories (goals against average, totals saves, and save percentage).
Rochester's offense also picked up towards the end of the season. In the Rattlers' final game of 2013 on August 10th, the Rattlers put on a dominating performance, defeating Boston 23-14 with their highest goal output of the season, and their only time of the year scoring over 20 goals.
Soudan also believes that Rochester has a great core group of young talent that the Rattlers will build on heading into 2014. "We're still building a foundation of young guys that in the long run I think are going to help us out," said Soudan. And two of those players that Rochester will be relying on is Johns Hopkins midfielder John Ranagan, and Duke midfielder Dave Lawson. "They both had a really solid year," said Soudan. "They made it almost look easy." Ranagan proved himself as a threat this year, finishing tied for second on the team with 18 goals. "Ranagan proved that he is just such a big, strong athlete," said Coach Soudan. Ranagan also was one of only three rookies to be selected to the 2013 MLL All-Star game, and also scored at least one goal in six of his eight games this year. Lawson was equally effective, tying Ranagan with 18 goals, while also dishing out five assists. "Lawson is poised and understands the game," said Soudan. Lawson scored at least one goal in all eight games he played this year, and scored at least two goals in all of his final four games. "Lawson is a special kid, and a special lacrosse player," said Soudan.
While Rochester may not have finished where they wanted to this season, the outlook is certainly bright heading into 2014. With a solidified defensive unit, a revamped offense, and a wealth of returning young talent, the Rattlers just may be a team to look out for next season. With the words of Head Coach Soudan, "We are very close to being a Championship team."
Here's a look at Rochester's 2013 statistical leaders…
Ned Crotty was the points leader for Rochester, finishing with 36 points on 15 goals, one two-point goal, and 20 assists. Crotty's biggest game this season was against Charlotte on May 11th where he tallied seven points and three goals and two assists.
Jordan MacIntosh was Rochester's scoring leader this year, finishing with 20 goals. MacIntosh also tallied two assists on the season. MacIntosh scored four goals twice this season, against Charlotte on May 11th, and against Boston on June 7th.
Matt Striebel led Rochester, and the MLL in two-point goals this year with eight. In Rochester's final game against Boston on August 10th, Striebel scored a season high three two-point goals. Striebel finished 2013 with 17 goals and four assists.
Joel White led all Rattlers in groundballs this season, picking up 63. White finished 2013 with four goals and six assists.
John Galloway led all Rattlers goalies. Galloway played a total of 756:43, compiling a 6-7 record. Galloway finished with 151 goals against, an 11.97 goals against average, and a .525 save percentage.
John Ortolani took all but two faceoffs for Rochester this season. Ortolani went 166-376, and picked up 61 ground balls. Ortolani also tallied two assists.
PLAYERS OF THE WEEK
Offensive
Ned Crotty was named Warrior Offensive Player of the Week for his three goal, four assist performance in Rochester's 13-10 win over Charlotte on May 11th.
Kevin Leveille was named Warrior Offensive Player of the Week for his three goal, two assist performance in Rochester's 13-10 win over New York on June 30th.
Matt Striebel was named Warrior Offensive Player of the Week for his seven point outburst that included three two-point goals in Rochester's 23-14 win over Boston on August 10th.
Defensive
John Galloway was named Warrior Defensive Player of the Week for his 16 save performance in Rochester's 9-7 win over Ohio on June 2nd. Galloway won the award for a second consecutive week when Rochester defeated Boston 16-14 on June 7th, with Galloway making 23 stops.
Rookie
Dave Lawson was named the Cascade Rookie of the Week after scoring five goals in Rochester 13-12 win over New York on July 27th.
ALL-STARS
Matt Striebel was selected to his ninth consecutive All-Star game in 2013.
Ned Crotty was selected to his third All-Star game in 2013.
Mike Manley was named to his first All-Star game in 2013.
Jordan MacIntosh was named to his first All-Star game in 2013.
John Ranagan made his debut All-Star game appearance in 2013.
MLL Championship Weekend is this weekend, August 24th and 25th at PPL Park in Philly, PA. Tickets are available through the MLL or any MLL team homepage.
The 2013 season is over for Rochester, but make sure you continue checking www.rochesterrattlers.com, and the Rattlers Twitter and Facebook pages to stay updated with Rattlers news and information.
---